Services
Taking care of all of your heavy equipment service needs.
Our Services
With more than 25 years of experience in the industry, we have gained a reputation as a leading source for heavy equipment sales and services. With undeniable dedication to excellent customer service and competitive pricing, we strive to provide the finest heavy equipment services in the region.

Renting
---
If you're looking for a short-term solution to your equipment needs, we guarantee affordable rental rates and well-maintained equipment so you can get the job done.

Containerizing
Machinery
---
We will package your equipment into standardized containers that can be transported by truck, train, or ship. Containerization is an art and a science that we have mastered.

Ground and Ocean
Transportation
---
We consider all factors required for successful transportation of your machinery. With our services, you can be sure that your equipment will safely reach the destination.

Selling Attachments
and Parts
---
Our services include providing new and used heavy equipment parts to our customers. You'll find a wide selection of replacement parts from leading brands.

Financing
---
Check out our unique finance solutions, which are structured to meet your needs. Please contact us to discuss your financing options and our current promotions.
At Multi-International, we maintain a high standard in both the product and service that we provide.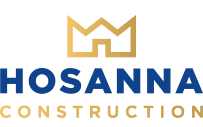 "When buying used heavy machinery, it's important to do business
with a reputable company. You could easily be wasting millions for poor
selection in your suppliers. With MIS, you can feel safe they know what they're doing.
Work with the best. Work with MIS!"
Alberto Guzman
Hosanna Construction

"MIS has always been a reliable partner. Their heavy equipment and machinery
is always in good conditions and properly shipped and insured.
You can tell this because they've had a strong reputation for over 25 years."
Jared Roberts
Machinery Trader

"We bought quality equipment and the deal was fair and quick. We had the machine
working at the job site just four days after the purchase."
John Morra
Skanska